Hello,
I found a topic mentioning some sort of incompatibilty between the properties View Sirius Specifier and Capella/Capella Studio? Capella Studio's Sirius Version - Capella Studio & Kitalpha - Eclipse Capella Forum (mbse-capella.org) (last comment)
I am trying it right now and I don't know if I am doing something wrong, or if there are simply some incompatibilities?
Please look at this: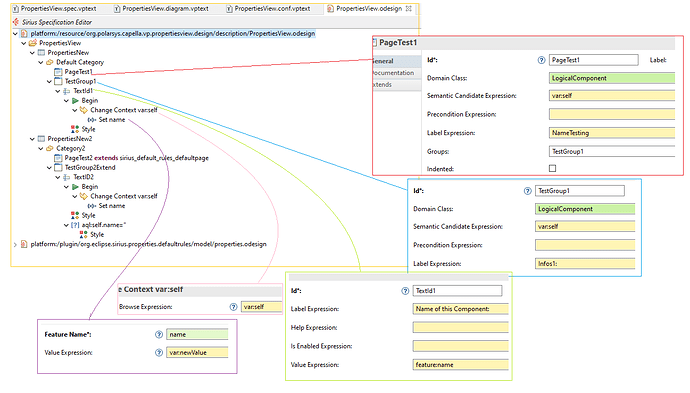 So that is my specifier configuration, and I would like to change or erase some properties for one of my Capella model elements, let's say : A logical Component.
The results of my specifier properties view config, would not be reported on my Capella (After using the addon I just packed from Capella Studio, which contains the properties view new config). Here are the properties shown in Capella, nothing has changed, no new tab, no erasing of old tabs (My goal is to add tabs or modify existing tabs, not erase them all)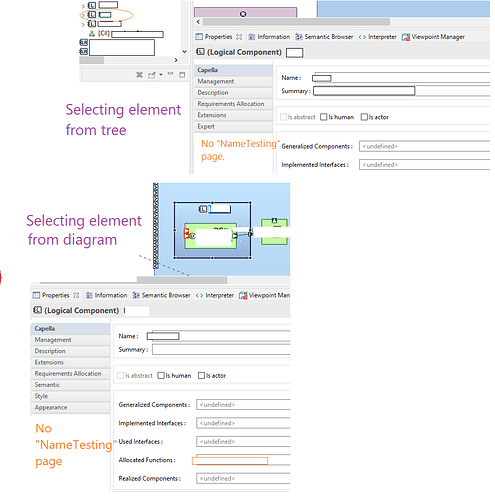 Any thoughts? If anyone has ever used this part of the specifier? Thanks.
---
---
Edit:
maybe the problem comes from missing metamodel referencing on the dependencies of the MANIFEST file?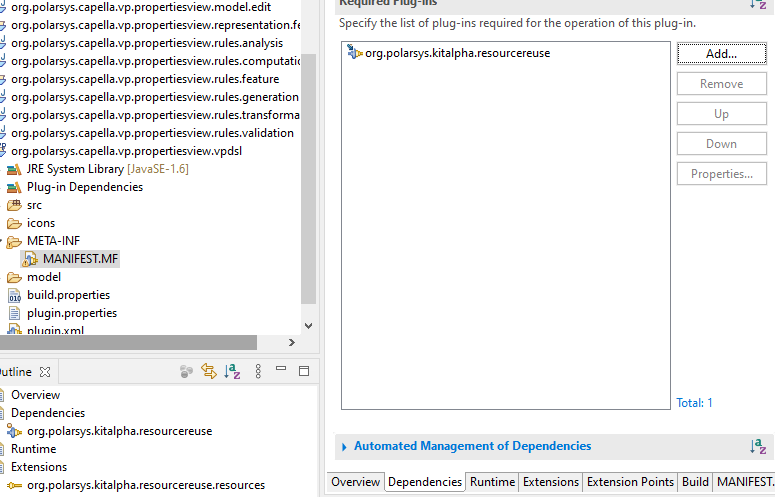 But from My understanding Capella Studio, would already be containing this.
__
Edit 2:
What is strange is that's it works perfectly fine, in the instance of Test of CS. But would not work on my Model.