Hello,
I am taking in account the notes/advice i was given in my last post, however in the meantime I made some tests and I don't understand one thing.
I copied the exact template from the the Flight M2DOC example, and i made sure the gendoc was correctly configured (expert tab).
However, i am noticing that the generated document for my own project would not show the diagram for the COMPONENT BREAKDOWN. (In fight generated document does show it but not my project, although I made sure to create a Component Breakdown Diagram).
How is that possible?
The template lines of code are identical.
Here is an image to illustrate (unfortunately, my account only allows one image per post so i had to insert them all in one single image)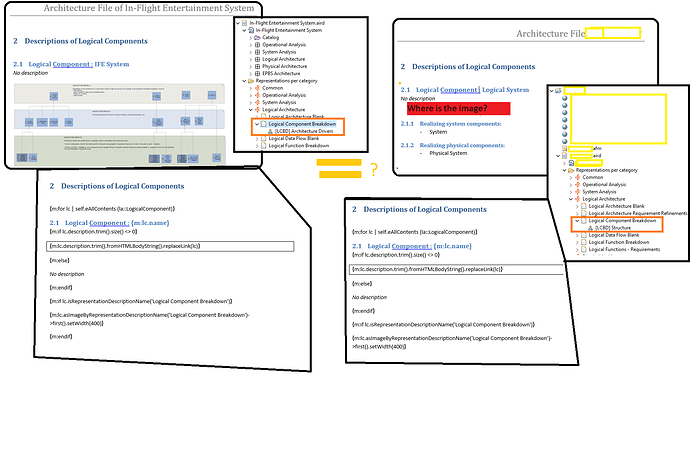 Thanks