Hello,
I am trying to model the requirements within capella, I saw that there is the requirements package which allows to create requirements and then using the requirements viewpoint we can add them to a capella diagram. However, this "requirement package" command does not sound to work for me. The idea is to refine a high level requirements using modeling while allocating the requirements on functions or components within the capella model.
Please see the attached photos
photo 1: what I want to do.
I don't have these options within my capella environment.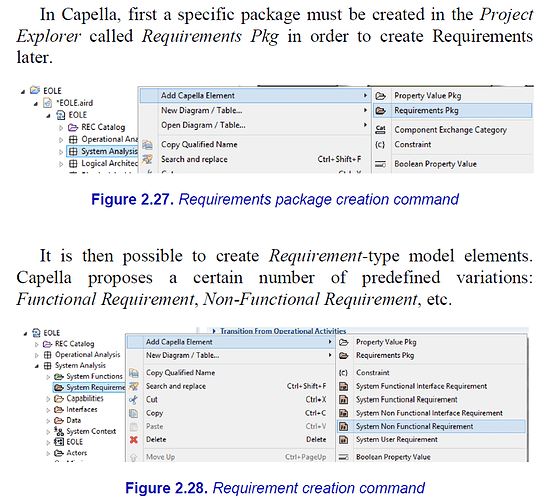 Thank you in advance!
Lara