Hello,
I want to create the Mission in the OCB diagram as described in the Operational Analysis tutorial on Video@YouTube (also see attached screenshot)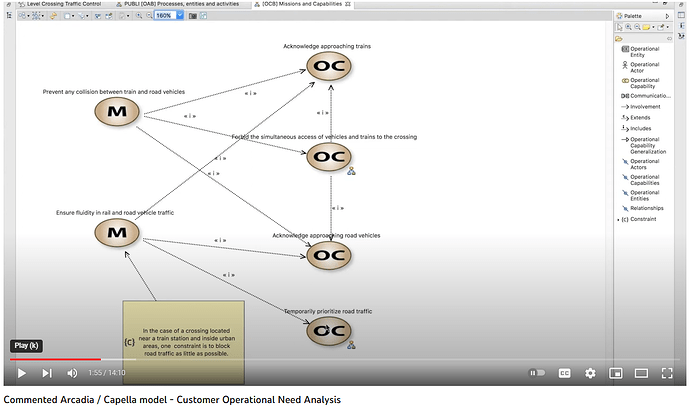 I followed the suggestion in the comments of that tutorial and I did a "transition" on OC items. But the OC icon remains in OCB diagram.
I can see the Mission in the System Analysis tree. But I cannot place it in the OCB diagram. I tried dragging it from the tree to the diagram but nothing happened.
Can you please fill me in, or point me to the documentation, on how to insert a Mission to the OCB diagram?
Thank you for your help,
Mirko