Hi,
teh attached template generates an document, which cannot be opened (pls see the error pop-up dialog) although the validatipon/ generation was successful. It contains zombie copies of part of the m2doc template syntax.
BUG_ZombieCopies_minCardMaxCard.docx (16.6 KB)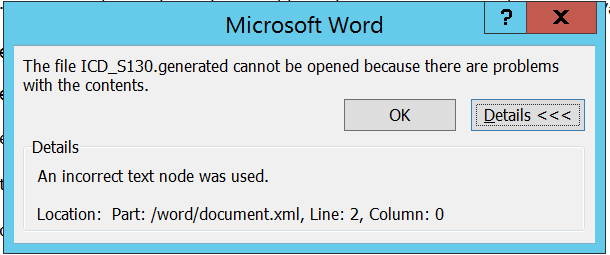 The AQL Interpreter only shows 2 real properties - 2 table rows are generated.