Dear Colleagues,
I would like to add an image in an e.g. Constraint, Logical Component, Logical Actor, …
In this Post it was described, how to achieve this, however it somehow doesn't work for me (and I'm pretty certain that I overlooked something).
I tried the following steps
1.) Create e.g. Constraint
2.) Double Click and Navigate to Description
3.) Add Image (see Screenshot)
4.) No Image appears in Editor.
Thank you for your answers!
This is the image of the Description Property of the Constraint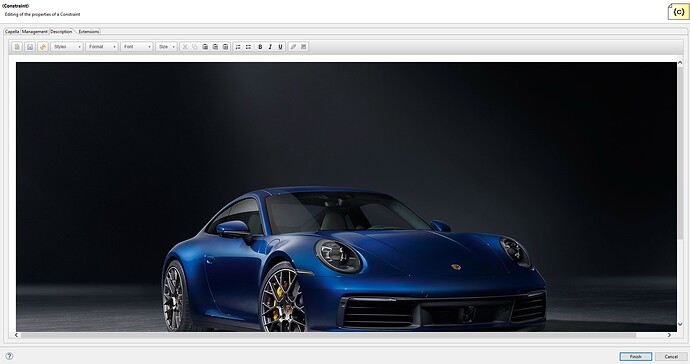 The following is the Constraint in the Editor, which, as I thought, should contain the image?