Hello everyone,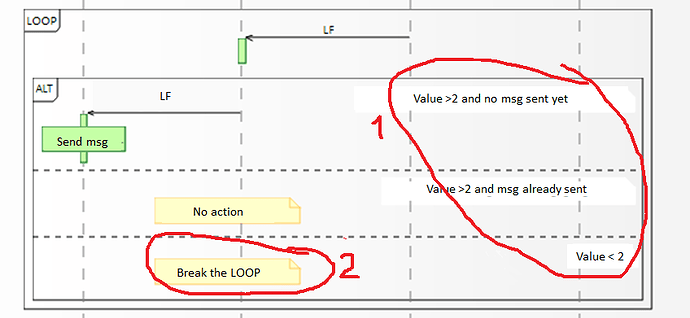 I am working on this ES diagram and it happens to fit very well to both the (related) questions I have on SE diagrams:
When using ALT, how do we set the condition for choosing one or the other operand? My conditions are written as white notes on the corners, but there must be a better way to do this… right?
This ALT is included in a LOOP and one of its parts should contain the instruction to break out of the LOOP. Is there a way to set this?
Many thanks