Hello,
I want to generate Component Exchanges and Physical Links information in a HTML export but I am unable to generate this information and these elements do not appear in the "index" of the HTML export.
I have disabled all the filters in the Project Explorer.
The Component Exchanges and Physical Links appear "greyed" when I use the "HTML Documentation Generation on selected elements…" menu.
And there is an information saying that No HTML documentation will be generated for the greyed selected element :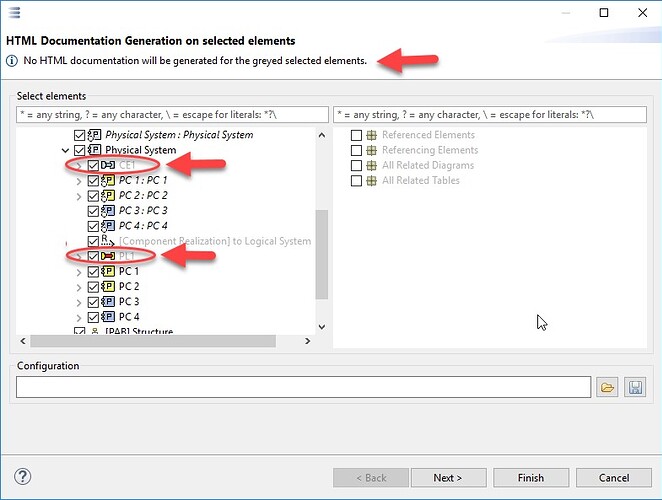 However, everything works fine for Functional exchanges.
Is there something I can do to get Component Exchanges and Physical links in the output ?
I am using Capella v1.4.2 (I have the same issue with Capella v6.0.0).
Thank you very much in advance for answer or advice.