I have experienced an unusual behaviour in Capella with one of my OEBD diagrams.
At some point after saving the model whitespace has been introduced to the left of the OEBD diagram.
There is no obvious elements or objects in this whitespace.
Tried to move all the elements to the left into the whitespace area but the whitespace seems to be always there. The knock-on effect is that when I generate an image from this diagram, the whitespace is included.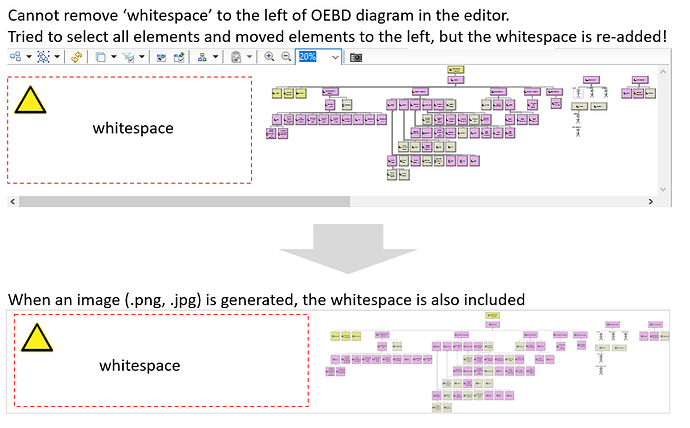 Has anyone else experienced this? Any suggestions on what to check?