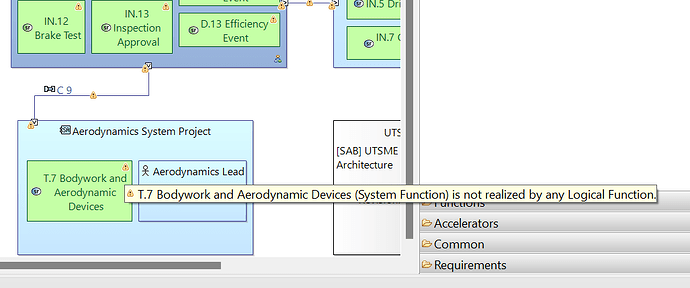 Hello,
I am quite new to Capella and I am trying to develop a systems engineering model for the requirements of a formula student car with its respective rules in the software. I have recently run into the following issue (refer to the attached PNG).
Specifically the yellow triangles.
I would thoroughly appreciate it if someone could explain this error to me, I am always trying to learn more about the software and this only appeared after I added the requirements VP. I do not know if these two issues are linked.
Any help would be greatly appreciated!