Hi,
I created a property value named "mass" with PVMT, now I am trying to set its value for the logical component "TMS for electrical drive train" but using the P4C tool, I know that with "PVMT.get_p_v_value(lc, pvName)" I can get that value but it seems that a function with which I can do for instance
PVMT.set_p_v_value(lc,pvName)=float(variable)
doesn't exist.
Is there a way to do that?
Here you can see the model and the property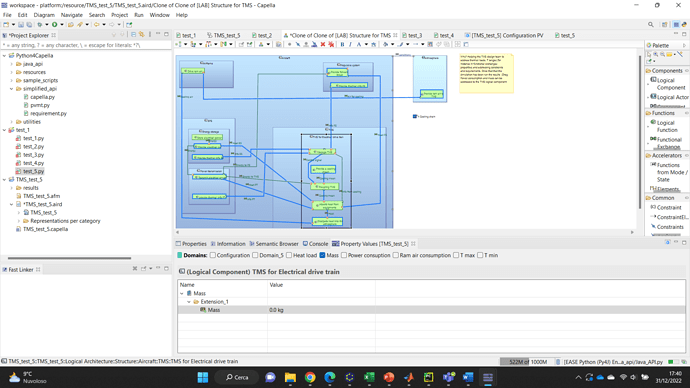 Considering mass, is there an easier way to do this but with the basic mass viewpoint? (So addressing the value to the mass description in the physical level?