Hello everyone,
I'm looking for a way to set elements progress status using script (I'm using capella-groovy addon made by Felix Dorner). For example : an element status is 'TO_BE_REVIEWED' as shown on the picture below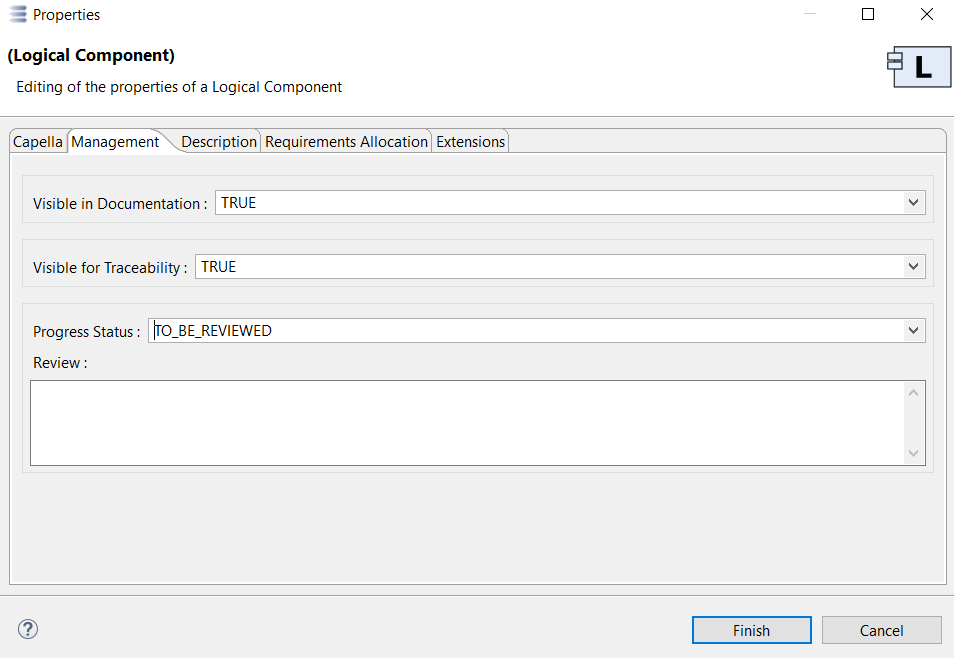 I want to set the status 'REVIEWED_OK' using capella-groovy.
I tried with the method setStatus(). But I could just free the status (set it to the default null state) by typing 'element.setStatus()'. I got this result :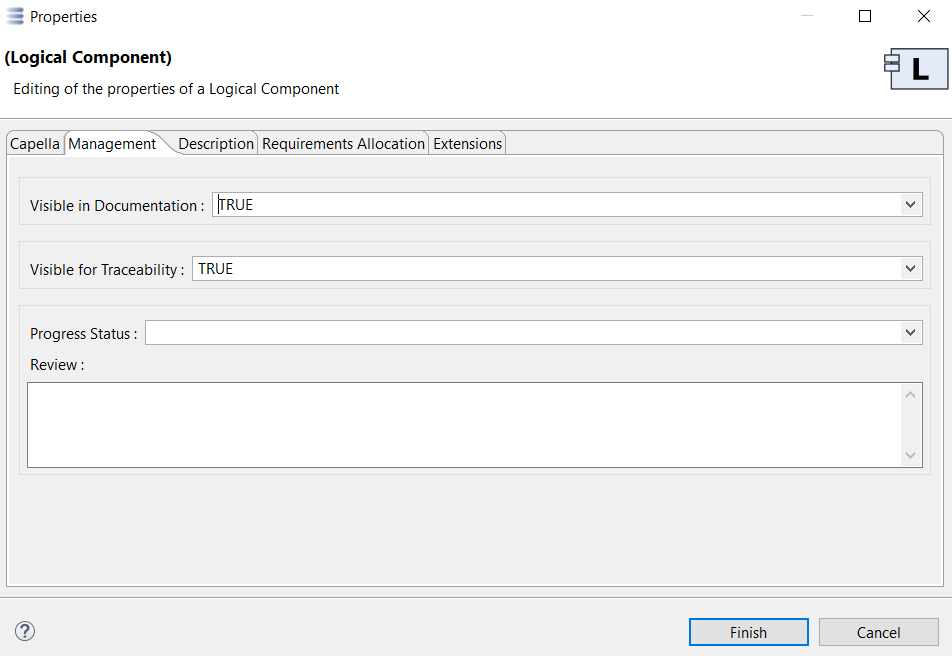 The problem came when I tried to choose a status (by typing for example element.setStatus('REVIEWED_OK'), the following exception message appears :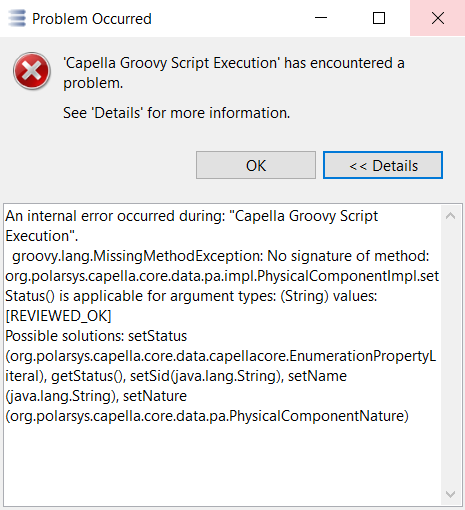 So I tried with this syntaxe : element.setStatus(org.polarsys.capella.core.data.capellacore.EnumerationPropertyLiteral)
When I type this, their no exception message, but nothing happens. The status stay the same.
I think a more general question is : how to manipulate "Enumeration Property Literal" objects and their containers, "Enumeration Property Type" using capella-groovy ?
If anybody has an idea on how to deal with this, please, let me know.
Thanks a lot,
Christian KOUMLAH MBEY