Hello,
I'm trying to import ReqIF files with custom attribute names, different from the default reqIF attributes (''ReqIF.attributeName'') and default DOORS RMF attibutes (''IE attributeName'').
When I import my files, the attributes don't appear on Capella because they are not listed amongst the preference options for the importer (see picture for reference).
I wanted to know how I can define a file containing my custom attribute definitions so that they will be recognized by Capella when I import a new file.
Thank you.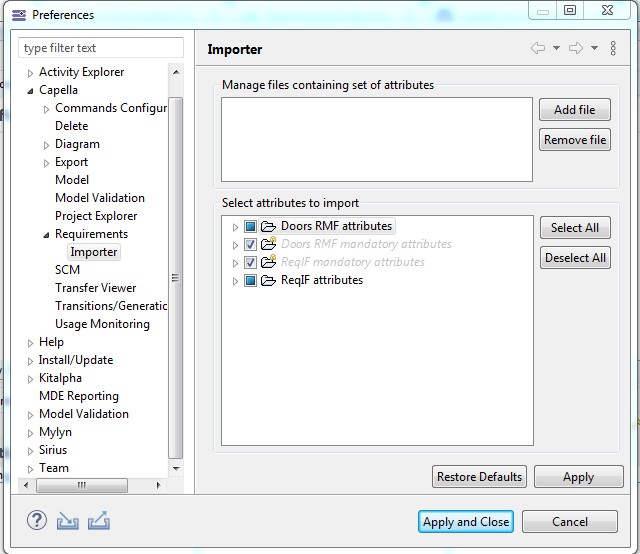 .