Capella 1.4.2., I was working in my project. I tried to change the theme to a new color. The tool asked with a pop-up to restart. I accepted and it reloaded automatically.
After the tool came back, I receive a very nasty error…
Missing viewpoint 'null'
org.polarsys.capella.common.platform.sirius.ted.MetadataException: Missing viewpoint 'null'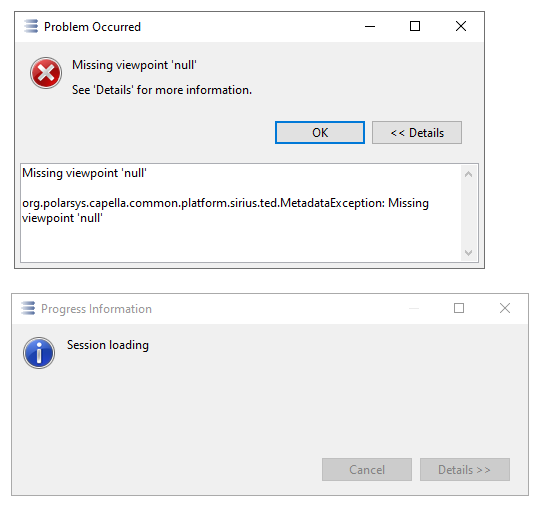 First, the diagrams won't open. I closed the project, and now the aird does not open.
I tried with a new fresh Capella (I deleted the directories of the app and upzip the program again), same issue. Other projects work but mine.
I dont have a backup of the project. I also dont have experience troubleshooting any issue with Capella.
Could you please help?

Any clue how to troubleshoot this?