Hi,
I am dealing with this issue. I'v got a PC Node hosting a Behavorial component.
In this Behavior PC i have a simple Physical function and 2 Behavior PC. See image below.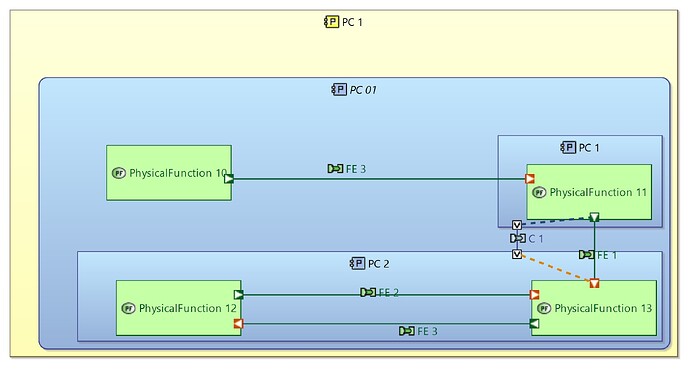 I wonder if it makes sense to have a simple Physical Function dealing with Behavior PC or if i should include this function in a new Behaviour Component ?
I have not seen a similar case in the ARCADIA method book.
Could anyone enlighten me as to what is better?
Thank!