I have come across an INCOSE paper in 2016 about Capella which contains diagrams that illustrate the concept of one-to-many or, single-output-multiple-input functional exchanges. These diagrams seems to suggest that it is possible to create the 'split' of the exchange somewhere bewteen the ports of the source function output and the target(s) function(s) input(s). See below.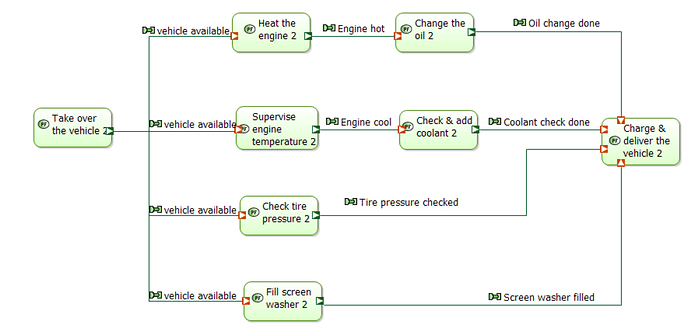 As you can see, the source function on the left is a single function feeding the same info to multiple (4) target functions, but the 'split' to the multiple targets is not at the port of the source function, but in between source and targets on the lines.
How exactly is this done? I have tried to do this and cannot. How did the author of this paper do this back then?
The paper's title is: "Simplifying (and enriching) SysML to perform
functional analysis and model instances"