Hi Team,
I am trying Capella and looking to browse the sample project: Level Crossing Traffic Controller.
When I look at the videos on the sample project they have links. See the snapshot below.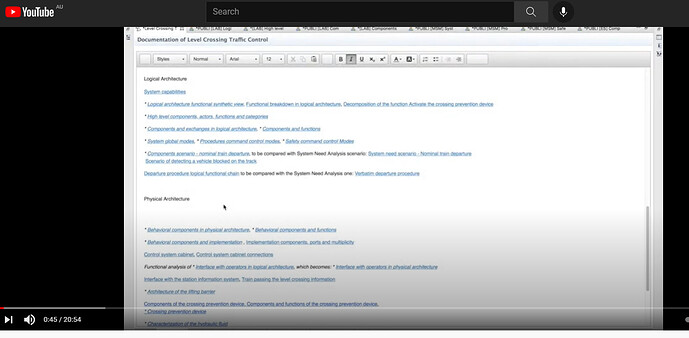 When I myself open the documentation tab it doesnt give links to browse. It's plain text only.
Am I missing something. How do i get the same view as the one in the videos.
Since I am new, maybe there is another way to get a linked high level view which you could dig into or browse the project from. Where is that please if it exists.
Thanks a bundle.