Dear all,
I have the following magic header for a script:

The idea is that the so-called MQM can be launched from the SystemEngineering model element, which is indeed working: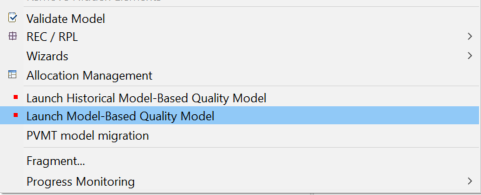 However, the associated image seems to be a "default" one, and definetely not the one I have defined in the indicated file path (workspace://…) I provide in the magic header.
Is there anything wrong with the magic header format, the provided file path, or even the picture format (currently png) that may be causing the magic header not working properly?
Thanks in advance.
Carlos.