Hello,
Capella Website offers the following free SAMPLE addons: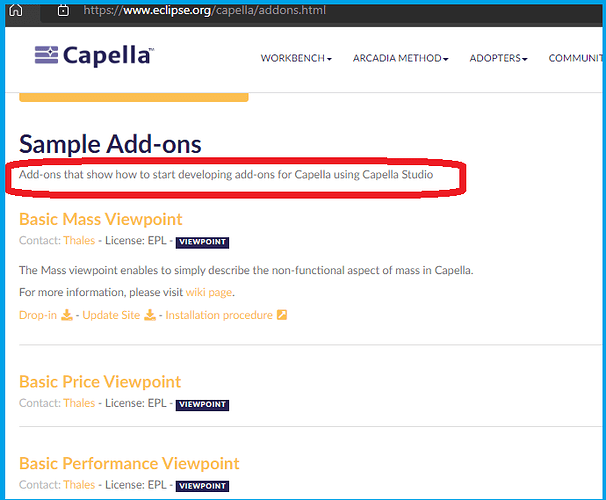 These addons are designed to help start developping on Capella Studio.
(Add-ons that show how to start developing add-ons for Capella using Capella Studio)
So I downloaded the first addon (Basic Mass), unzipped all the .jar files into one folder and opened it with Capella Studio.
One problem encountered would be "not being able to open the Service classes" on Capella Studio, under .Odesign.
I figured it might because of the name of workspace that has been changed, originally(workspace where the addon has been developed first) VS the new workspace (mine).
I provided the error message associated to the issue, here it is: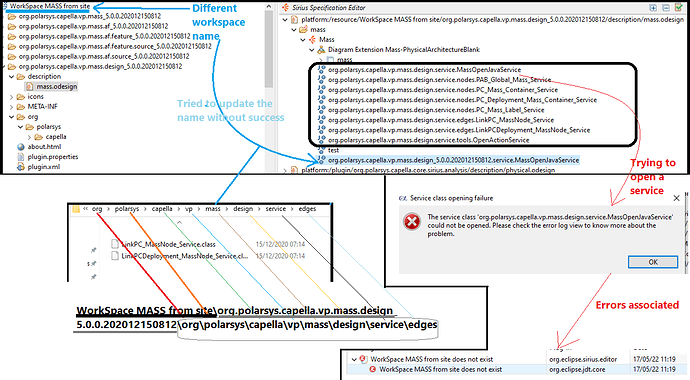 ---
I tried to make a new extension and open it, it has the same error pop up message, So i figured the problem might lay elsewhere.
Other classes.java could not be opened, aswell as the mass.GENMODEL.
---
What is the best way to open a Sample Add-on in Capella Studio? Was my method consisting on collecting all extacted .jar files good enough?
Thanks