Hello,
Starting using Capella by practicing through the book "Modélisation architecturale des systèmes - Méthode Arcadia", I'm facing an issue "java.lang.NullPointerException" when saving my current project.
See attached screenshot for details.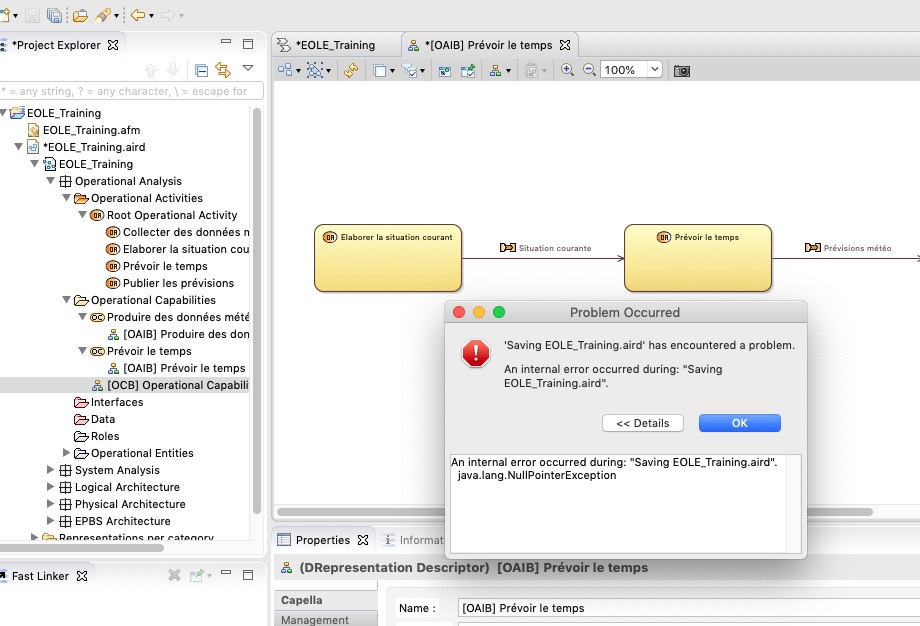 I am running Capella 1.4.2 on Mac OS 10.14.6.
Installed JAVA version is "Java 8 Update 121".
I'm really disappointed to be blocked so early in my learning of Capella/Arcadia.
Please can you help me to solve this issue?
Best regards,
David
[index.php_fa_39281_0]: