Hello,
When creating a DSL viewpoint with Capella Studio, the data.vptext allow us to "extend" classes from CAPELLA basic classes, such as Logical components or Physical Components: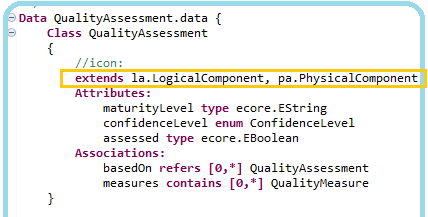 Capella studio does help with the auto complete feature.
However, the auto complete feature would not include Classes that are not native to Capella.
Question:
How to import new classes into the Capella Studio IDE developing the the DLS viewpoint? I tired to insert "import lines" into the data.vptext but that would produce error messages, indeed it is expecting a "data" as a first line; No Import.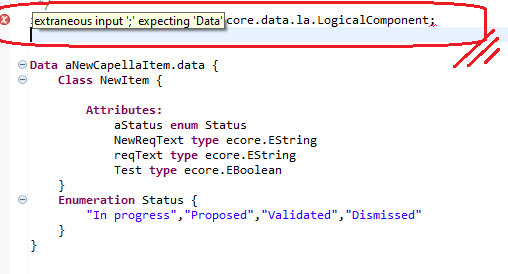 I would like to be able to EXTEND classes that are not native to Capella, such as classes from the Capella Add-ons let's say. And then use them in Capella Studio. Is that possible?
Thanks