Anyone noticed any issues with the Alignment menu tool used on model elements?
Align Left, Align Center, Align Top, Align Middle do not work as expected.
See image for example of issue.
Is this a bug in Capella 6.0? Or any other another known reason?
Examples shown is while working in SDFB, imported Functions and want to align them.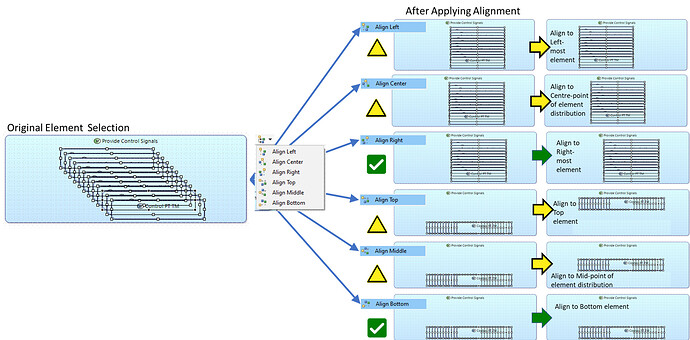 I've added in the diagram how I would expect the alignment to work.
Hope this makes sense.