Hello,
I used an experimental script this mornning and had an error message related to memory:

Clicking on the script made the program freeze for long times, then when I tried CTRL+A to select all texte of the script the program stopped completely and had this message (see above).
I closed Capella and opened it now to discover that my model might have been destroyed? (It's not a big issue because I am working on a "copy"), but that was quite surprising, take a look: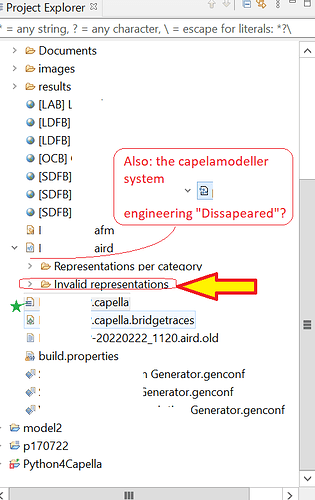 When I tried to open the file (next to the green star in the image), I could read this error: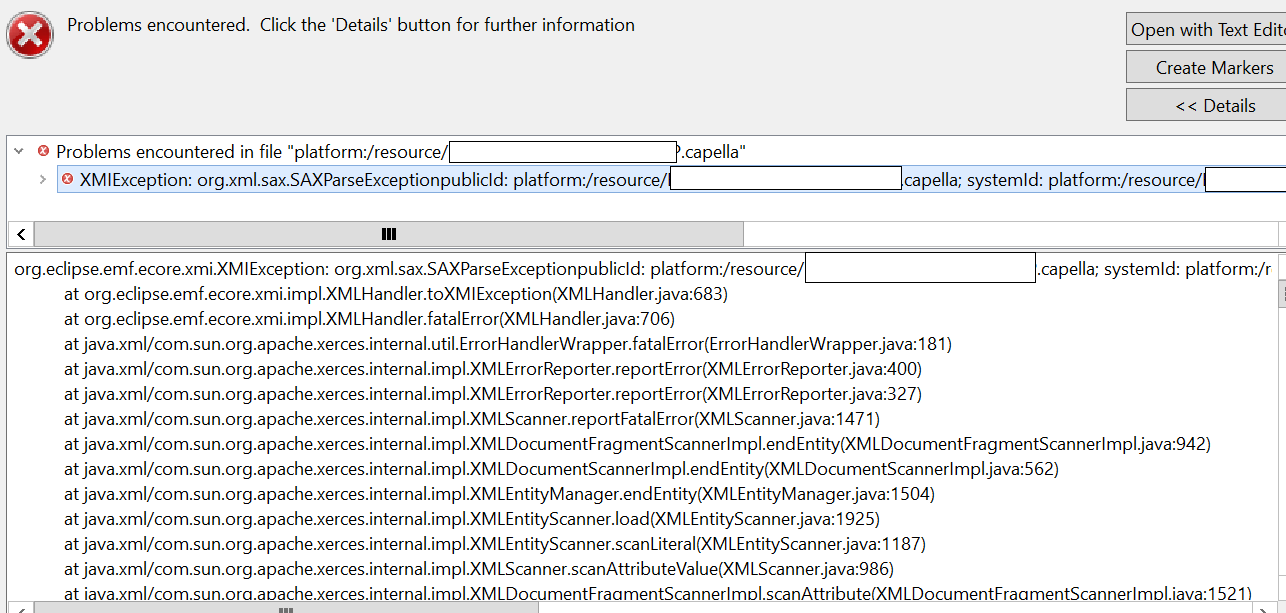 When displaying the system engineering item with P4C (the "se" variable), this is what it displays:
org.polarsys.capella.core.data.capellamodeller.impl.SystemEngineeringImpl@2ffd154f (id: 58e849.................5, sid: null) (name: null) (visibleInDoc: true, visibleInLM: true, summary: null, review: null)
→ The name is "null".
I wonder if it's my script who contained lot of commands in new transactions that I hadn't tested yet, I just run the script after writing 50 new lines. OR it was related to something else outside of Capella. I shall try running the script again with another project to see how it goes.
Edit: I tried the script on a very simple model (with only 1 Diagram), and the script worked fine. I shall retry again with the working version of the same project that got corrupted.
Edit2: I retried with a copy of the original model and run the script (the one that got corrupted), I got no problem. The corruption must had to do with the memory of my computed then, it might had nothing to do with P4C after all.