Hello,
I created, and subsequently used, an Operational Actor (OA). But it should really be an Operational Entity (OE).
Is there a way for me to convert the OA to an OE? In the screen capture below, I would like the dc965… to become an OE, just like c0956… to the right of it.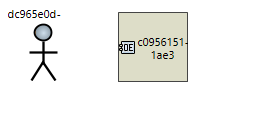 If this is documented somewhere, you can also point me in the right direction.
Thanks!