In most cases I cannot start designing the systems in the meant order. Most cases, I take down my notes of a system on Capella, and due to me being a embedded engineer, most of the cases Physical Architecture is the subject. I model to spot discrepancies and blind spots.
The system that I work on has specialized connectors inbetween modules, but the signals running in the connector are physical connections of specified protocols, such as Ethernet, CAN, SPI, et cetera. Some of those are numerous enough to be onerous. (: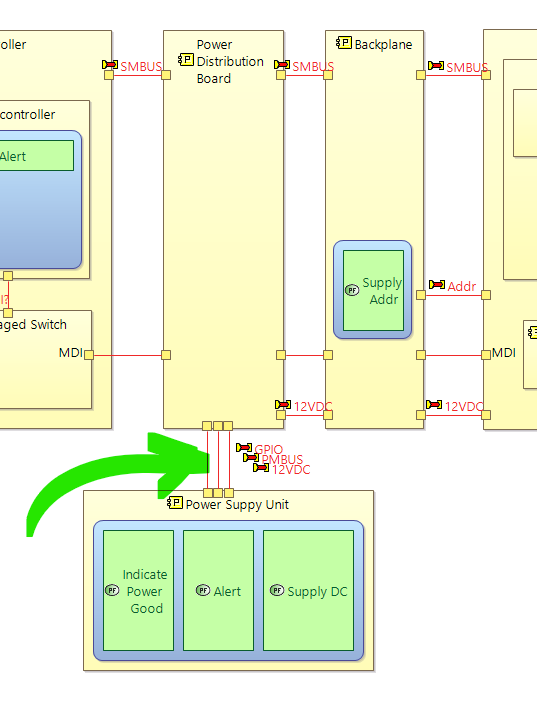 I am wondering whether I should have those in Physical Architecture as individual buses, or one combined custom connector? This custom connector is a global standard, so there is no way not to capture that in the system.
(My background is on electrical engineering, just recently getting accustomed to the systems engineering concepts. Therefore most of my problems are on HOW to model something native to Capella, therefore answers are likely to be opinions )