Hello,
I am trying to Create a table that lists the type of classes some Capella elements have, for instance, i got 3 requirements elements. And i wanted to display their classes names: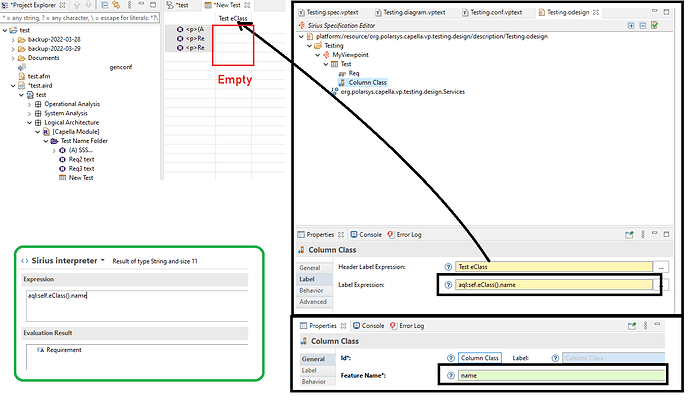 Nothing shows on the Table, yet the native aql interpreter seems to be returning fine results.
Are the Table Representations and such, missing "eClass()" services somehow?
Thank you.