I cannot seem to save text in Capella 5.2 on Ubuntu 20.04.
The latest example while adding a requirement. I can add the text, click "finish", but next time I open it the text is just gone. (see attached screen shot)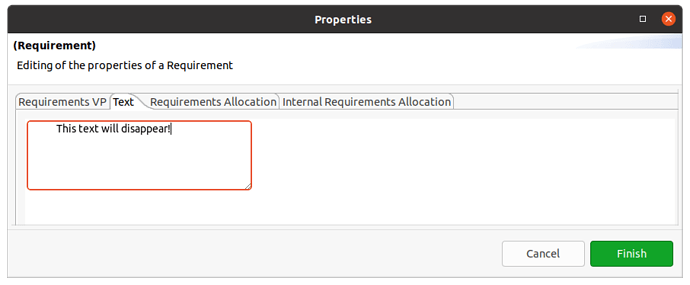 Did anyone experience similar issues? Am I missing a setting in preferences?
Thanks so much