Hi there,
I have a set of property values defined in my Capella model using the PVMT Add-On.
When I add a new component and look at the 'Property Values' tab I can see which property values could be applied to this model element: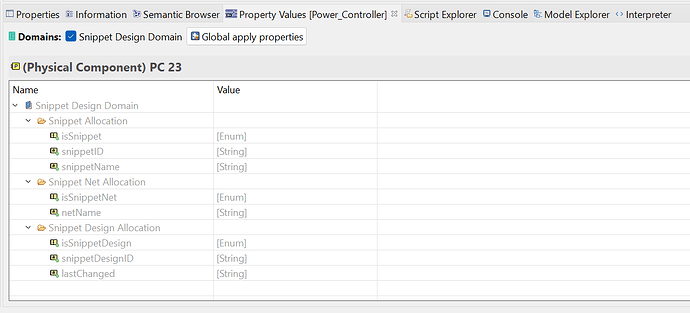 What I am trying to do is to add a new component/port using Python4Capella and then apply already defined PropertyValues to this element and set their values.
How do I get the existing property value object to add to my new element?
I tried the following for a newly added port, but it will not add the existing property value group:
pvg=PropertyValueGroup()
pvg.set_name('Snippet Design Domain.Snippet Port Allocation') 
pp.get_java_object().getAppliedPropertyValueGroups().add(pvg.get_java_object())

Thank you and kind regards
Janis