Hello all,
I am working on M2DOC, and I am creating the template for extracting information from my model. I am working with CAPELLA 6.1, M2DOC 3.3.1 and on the "System Analysis" layer.
I would like to extract functions allocated to Actors & my System, and impossible to do that. In cause, the number of "allocatedFunctions" which is always equal to 0.
Here after my template: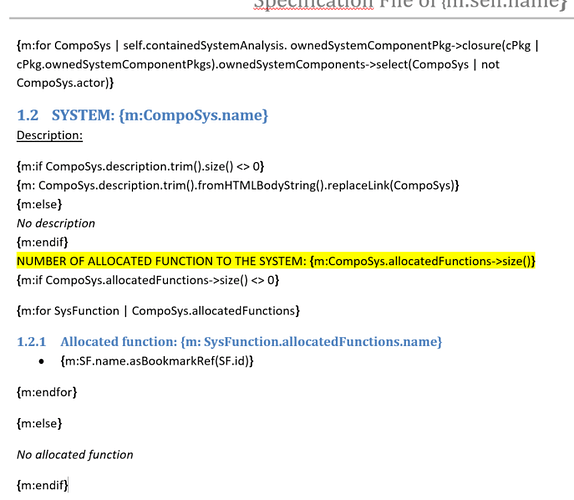 I don't find the issue…
Thanks in advance for the help.
PS: And of course I can ensure you I have functions allocated to my actors & system.