Hi, I am quite new to Capella but I have built a few interesting models and I was interested in adding requirements to my diagrams. I have tried so far unsuccessfully to get the Requirements VP working. I downloaded the .tar file and went through the process of adding new software. When I went through this process I selected all the features? and hit next. It then told me there was a problem and it presented the following screen to me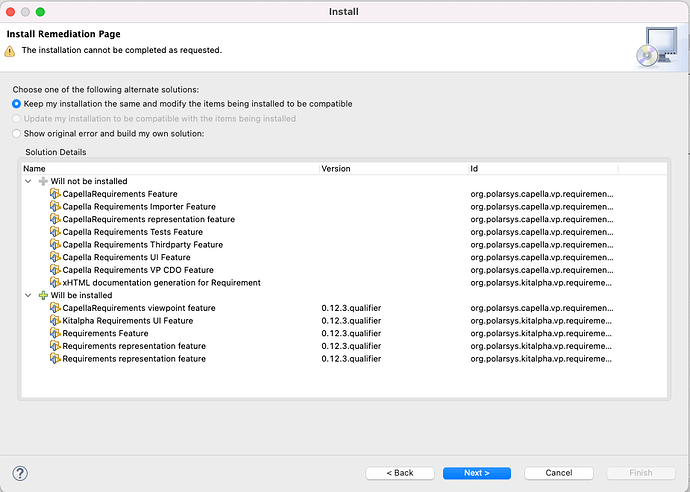 I proceeded to load the recommended files and it seemed to work.
I opened the View Point Manager and I could see the Capella Requirements. It was unreferenced.
I selected Operational Analysis in the Project Explorer and right clicked on the VP. I selected Reference but it would not change from unreferenced.
I also noticed that there was no possibility to select the requirements layer as suggested in some of the documents. Here is a screen shot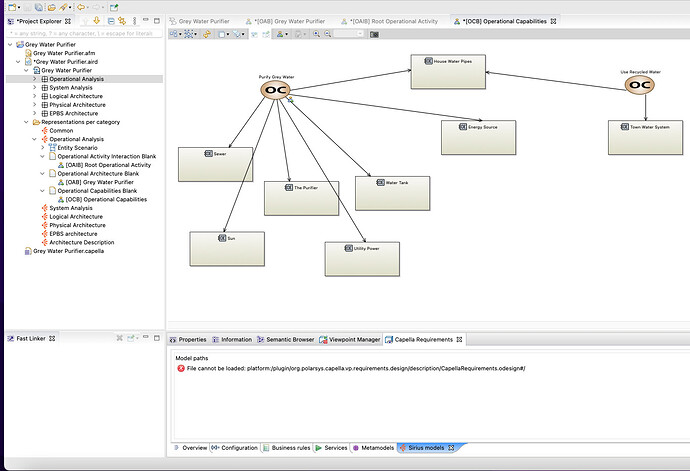 Hopefully there is something obvious that I am missing.
Regards,
Greg