Hi all
I have two questions
Is there any feature in Capella to show traceability (example with table, diagram or inside properties), in several level (relation)?
Example:Element Level1=>Element Level2=>Element Level3=>Element Level4
[=>] is relation
Example on table, there are three column (no need show Element Level2).
Can we make several level(column) like below?
1st Column : Element Level1
2nd Column : Element Level3
3rd Column : Element Level4
In [In-Flight Entertainment System] model, from [System Functions - Operational Activities] matrix, I tried to export into csv. The result seems not exported properly. Do you know why?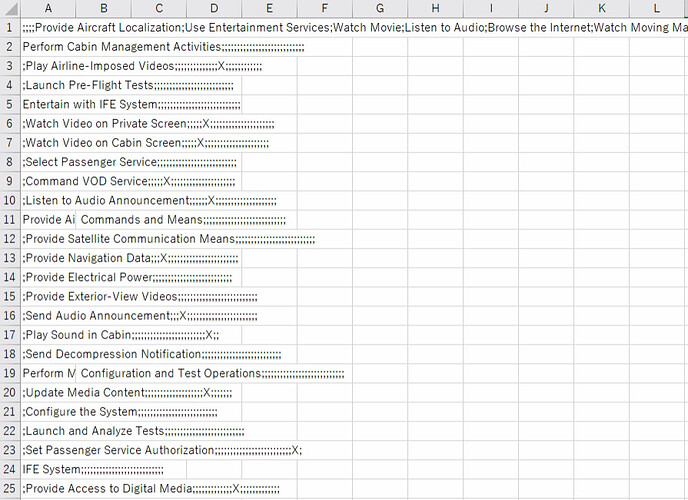 Thanks