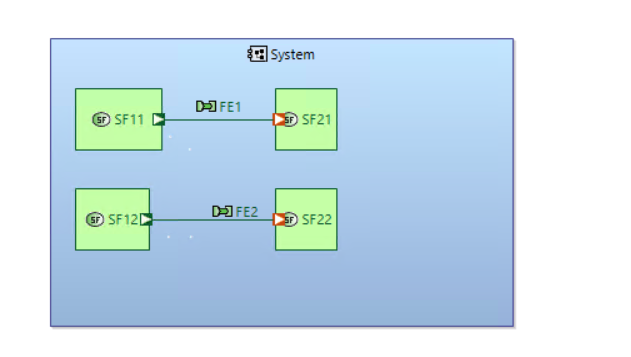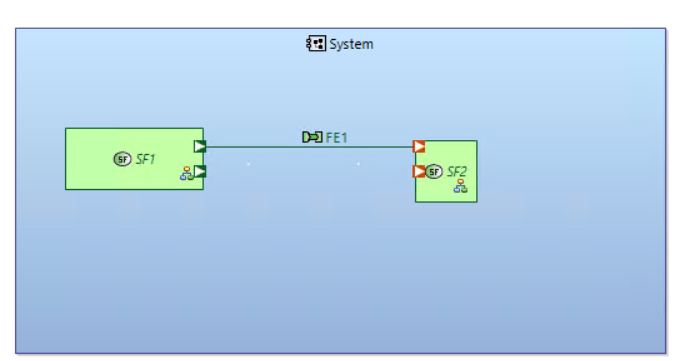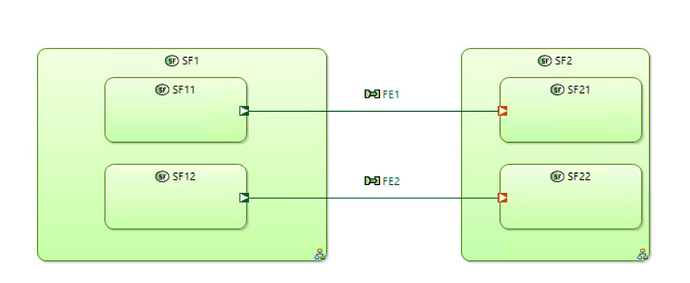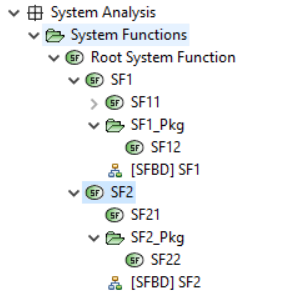 Hello,
We have a problem regarding computed representation of functional exchanges in a SAB.
We illustrate the issue in a sample capella project with 2 parent functions SF1 & SF2.
Each one are decomposed in 2 leaf functions (respectively SF11, SF12 & SF21,SF22).
The problem occurs when some of the leaf functions are stored in a System Function Package below the parent function (see SF_Model picture): in this case, as example, the FE2 is not represented by computation in the SAB Overview.