Hello,
The java version on my environ, is JRE 1.8, but I while i am using older version of Capellas such as Capella Studio 1.4, I find that my projects are dependent on 1.6,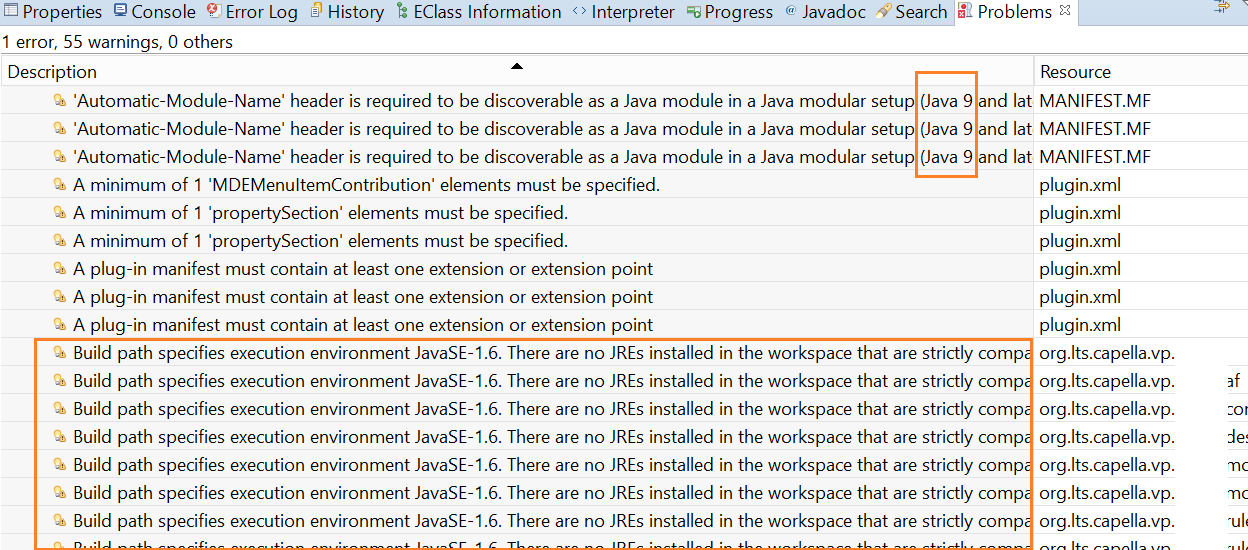 When we are confronted to this case, what is the best course of actions to do, is it:
Delete my older JRE version and get the one used by the older capella environnement?
Open the buiild path of each plugin and modify the dependency from JRE 1.6 to JRE 1.8?
Another course of actions?
Thanks