Hi all,
I am using the following snippet to discover and draw diagrams associated to an Operational Entity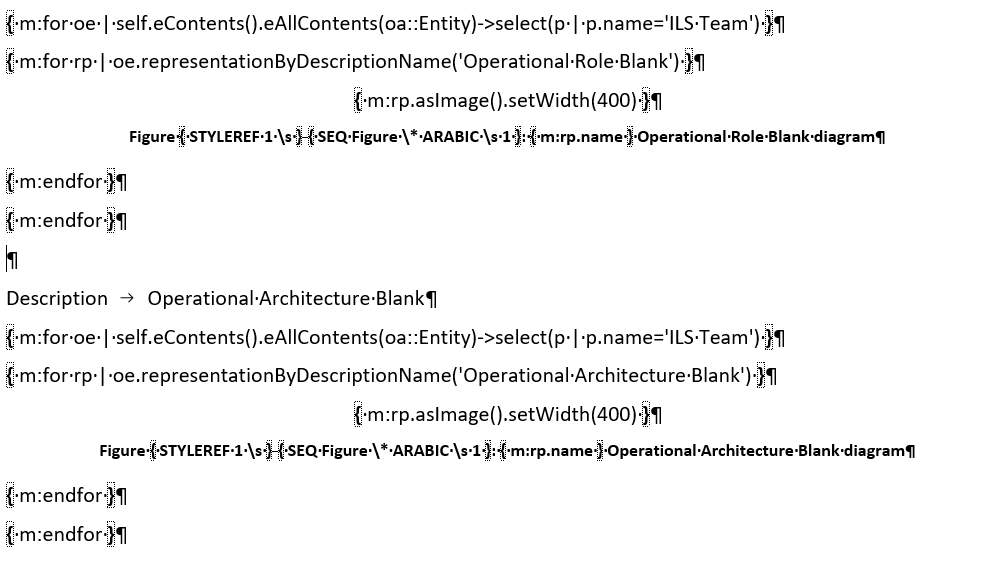 While the Operational Role Blank diagrams are found and included in the documentation, the Operational Architecture Blank diagrams are missing. All diagrams have the same "target".
The same result is obtained using the M2doc interpreter embedded in M2Doc 3.2.0. I am using Capella 1.4.1.
Any suggestion or workaround? Is it a bug or am I missing something?
Thanks
Pier Giorgio