Hello,
I have been adding some properties to my Capella items such as: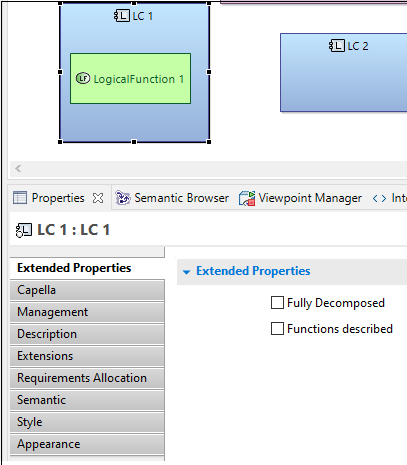 When it comes to already existing features such as "Visible in doc" then i found out that it can be identified through at least 2 methods:
Or, using
aql:self.eClass().eAllStructuralFeatures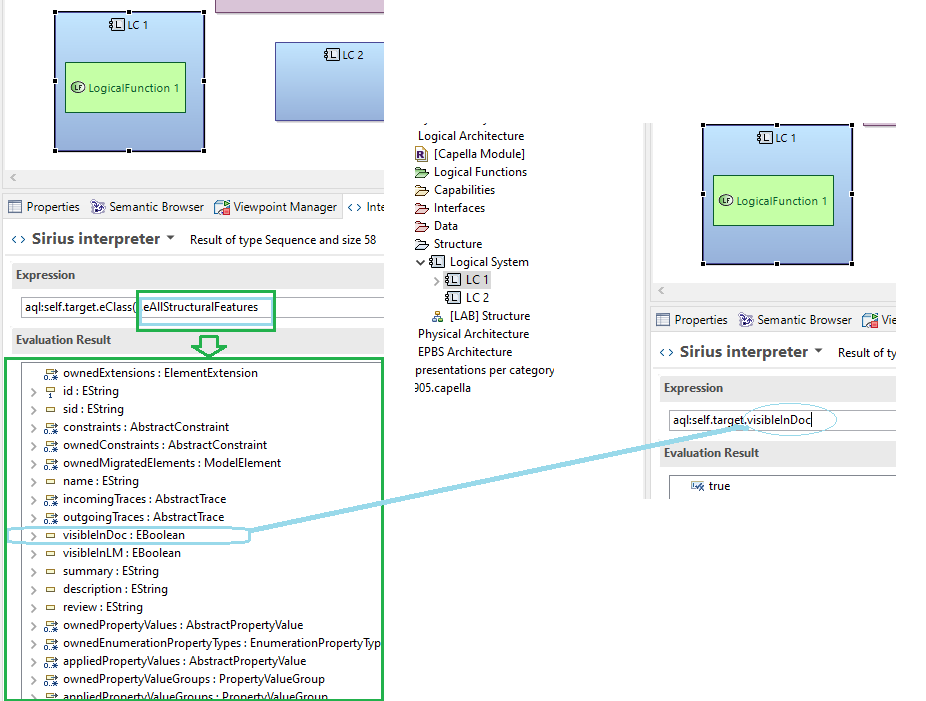 Indeed, the feature can be valued using:
aql:self.visibleInDoc
aql:self.target.visibleInDoc

---
Question:
Do you think it is possible to access a newly added property (through Sirius), and modify it/get its value etc… eventhough it does not exist as a feature?
Let's say i want to generate through M2DOC the value of "Fully Decomposed" the new property shown in the first image.
Thanks
Last note: I am studying EMF right now, i wonder if that could ever help with this.